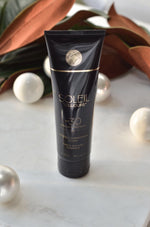 It is natural to seek out a few moments in the sun as the days get shorter during the winter months.  No matter how tempting it is to layout in the yard to soak up some rays without sunscreen, the reported link between the detection of skin cancer and unchecked exposure to ultraviolet (UV) radiation from the sun is too high to be ignored.  According to studies, extended exposure to UV radiation from the sun resulted in the diagnosis of more than 90% of nonmelanoma skin cancers.  Skin cancers are fast becoming a leading cause of deaths in the United States with 1 in 5 Americans expected to develop skin cancer in their lifetime.
GETTING THE RIGHT AMOUNT OF SUN EXPOSURE
There is a dangerously popular misconception that getting sun exposure without the use of sunscreen will eradicate the need to balance out a pre-existing vitamin D deficiency.  Prolonged exposure to the sun does not boost vitamin D levels if there is already diet or lifestyle-based nutrient deficiency in the body.  Instead people are putting themselves at risk of developing skin cancers, especially when they are not using adequate strength of sun protection in the form of sun creams and lotions.  Using mineral or organic sunscreen not only protects against the risk of skin cancers, it also prevents the early appearance of wrinkles and other signs of premature aging.
Research after research keeps coming up with the same conclusion: people must get the adequate amount of sun exposure to boost the healing properties of Vitamin D or face the dire consequences.  The risk of dying from heart disease doubled in those with low vitamin D levels compared to those participants with higher vitamin D levels in the same 8 year period covered by the medical study.
Vitamin D is a vital nutrient to ensure overall health but especially the development and maintenance of strong bones.  A fair-skinned individual can get 10,000 international units of vitamin D by sitting for just 10 minutes in the midday sun.
WINTER SUN FACTS
During these winter months, however, it is difficult to rely on daily outings to fulfill the recommended intake of sunshine for the absorption of Vitamin D, especially if you live North of Atlanta.  UVB rays are the only rays that produce vitamin D when hitting unexposed skin. In wintertime, the sun never gets high enough in the sky for UVB rays to penetrate the atmosphere, so it's impossible to produce vitamin D from the sun for most of us.  In Chicago, for example, UVB rays are not potentially present until March 25, and by September 16th it is impossible to produce vitamin D from the sun.  Exposure to the sun without wearing sunscreen does not provide any vitamin D benefits, but rather exposes skin to the more dangerous and potentially deadly UVA rays, not to mention photo damage and premature wrinkling.
COMPENSATING FOR VITAMIN D NUTRITIONAL DEFICIENCIES
Altering your diet and adding the appropriate dietary supplements is the only reliable way to ensure that your body is gaining the adequate quantity of Vitamin D.  Improving your Vitamin D3 intake can be as simple as taking a few drops of a Vitamin D3 Liquid supplement daily, our doctor recommends the supplements from Pure Encapsulations.
Despite the numerous health benefits of gaining sun exposure, excessive sun exposure is still the leading cause of skin cancer in the United States.  Doctors detected more than 87,000 new cases of invasive melanoma skin cancer in 2017 alone.  In the case you are diagnosed with a Vitamin D deficiency, make sure to pair an increased intake of vitamin D supplements and vitamin-D enriched foods with more frequent outdoor activity under the sun.  Wearing organic sunscreen with a minimum SPF of 15 to 30 is strongly recommended to prevent the development of skin cancer.  
References
http://www.skincancer.org/skin-cancer-information/skin-cancer-facts
http://www.skincancer.org/prevention/sun-protection/prevention-guidelines
https://www.cancer.gov/types/skin/patient/skin-prevention-pdq
https://www.theguardian.com/society/2016/jan/31/dont-risk-skin-cancer-while-chasing-vitamin-d-boost-authorities-warn
https://health.usnews.com/health-news/family-health/heart/articles/2008/06/23/time-in-the-sun-how-much-is-needed-for-vitamin-d
http://www.professionalsupplementcenter.com/Vitamin-D3-Liquid-by-Pure-Encapsulations.htm?referrer=googleshopping&gclid=EAIaIQobChMInNL_7_z11wIVFFcNCh3K4QOPEAYYBSABEgK7GPD_BwE